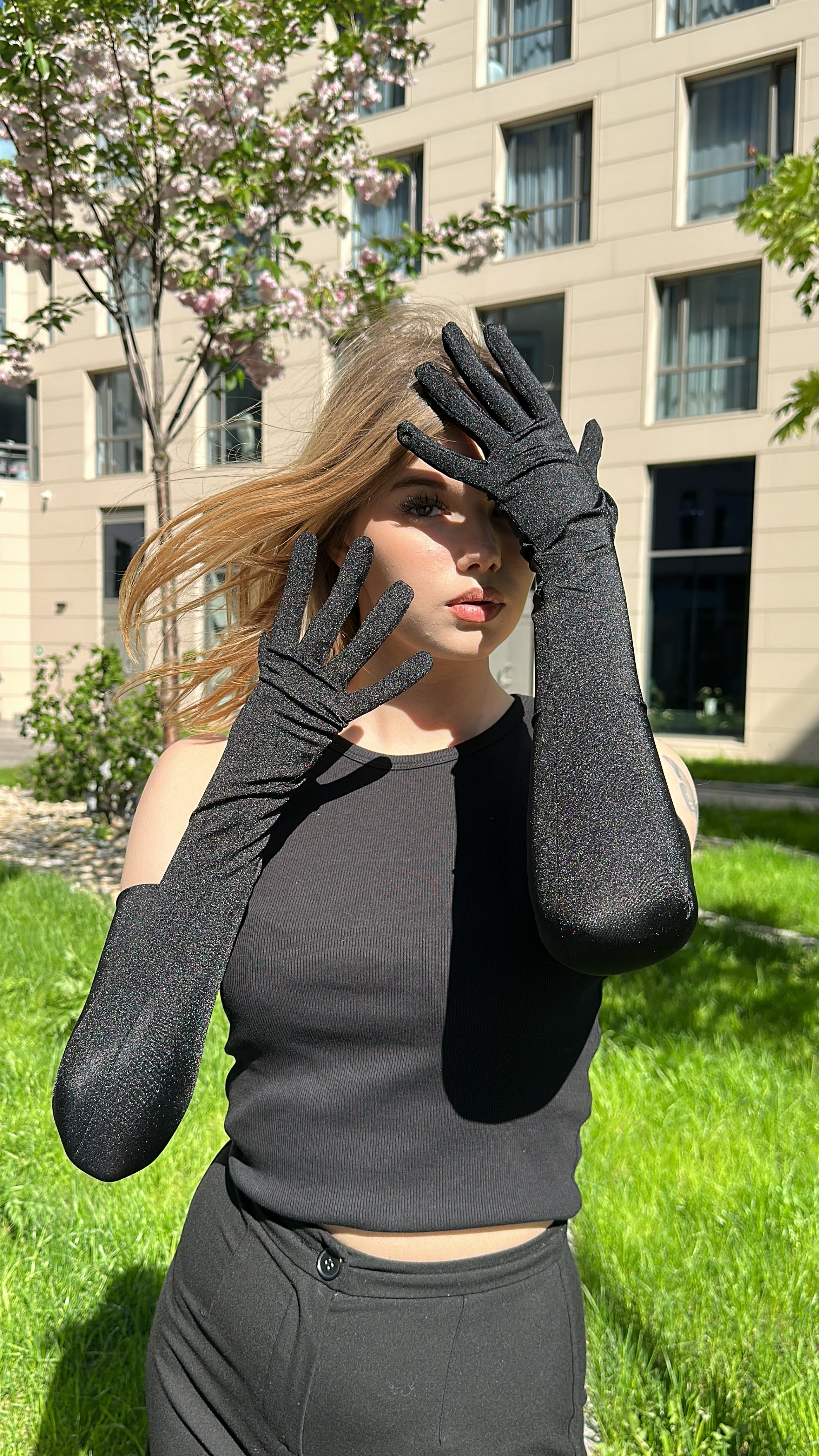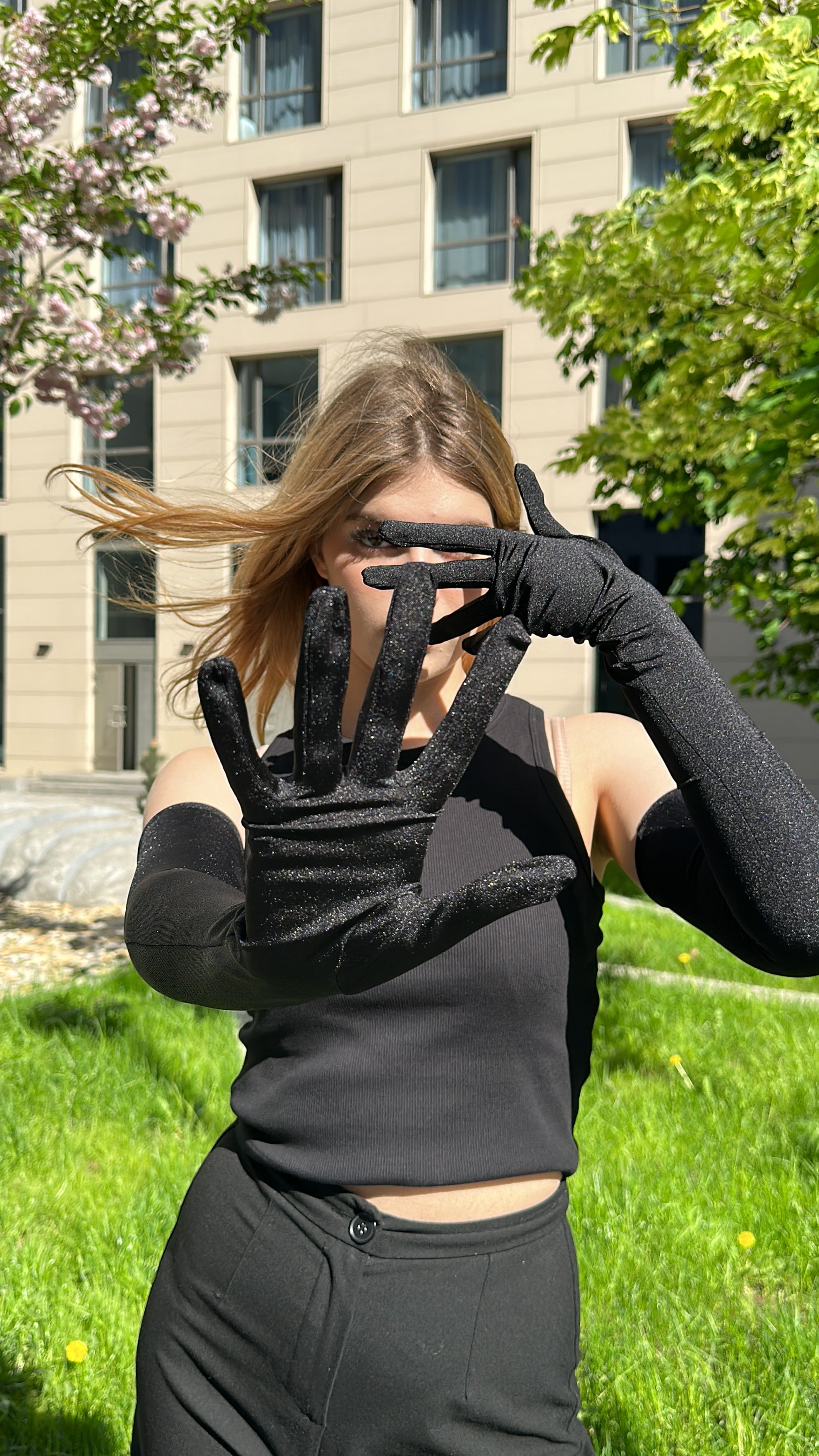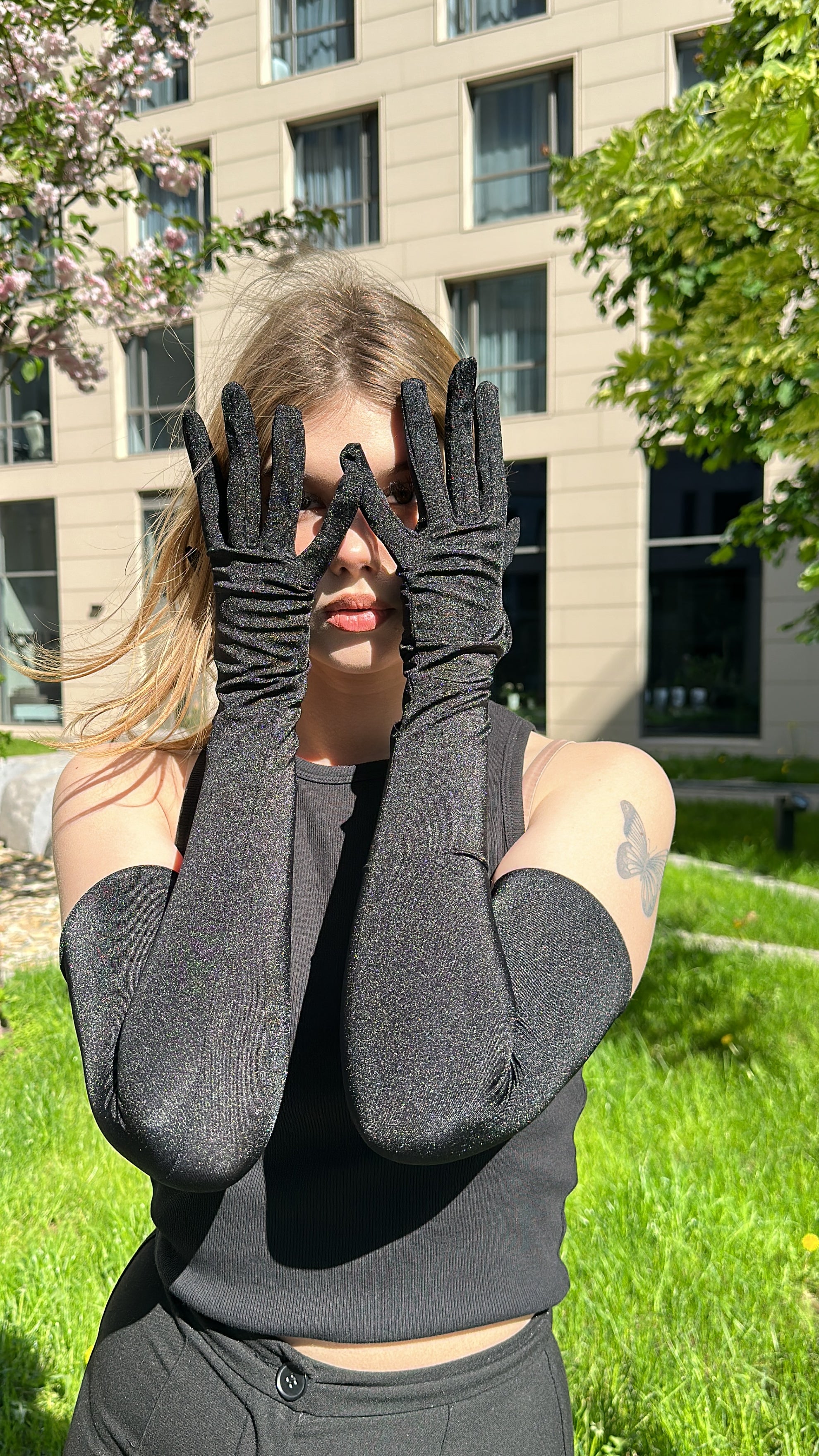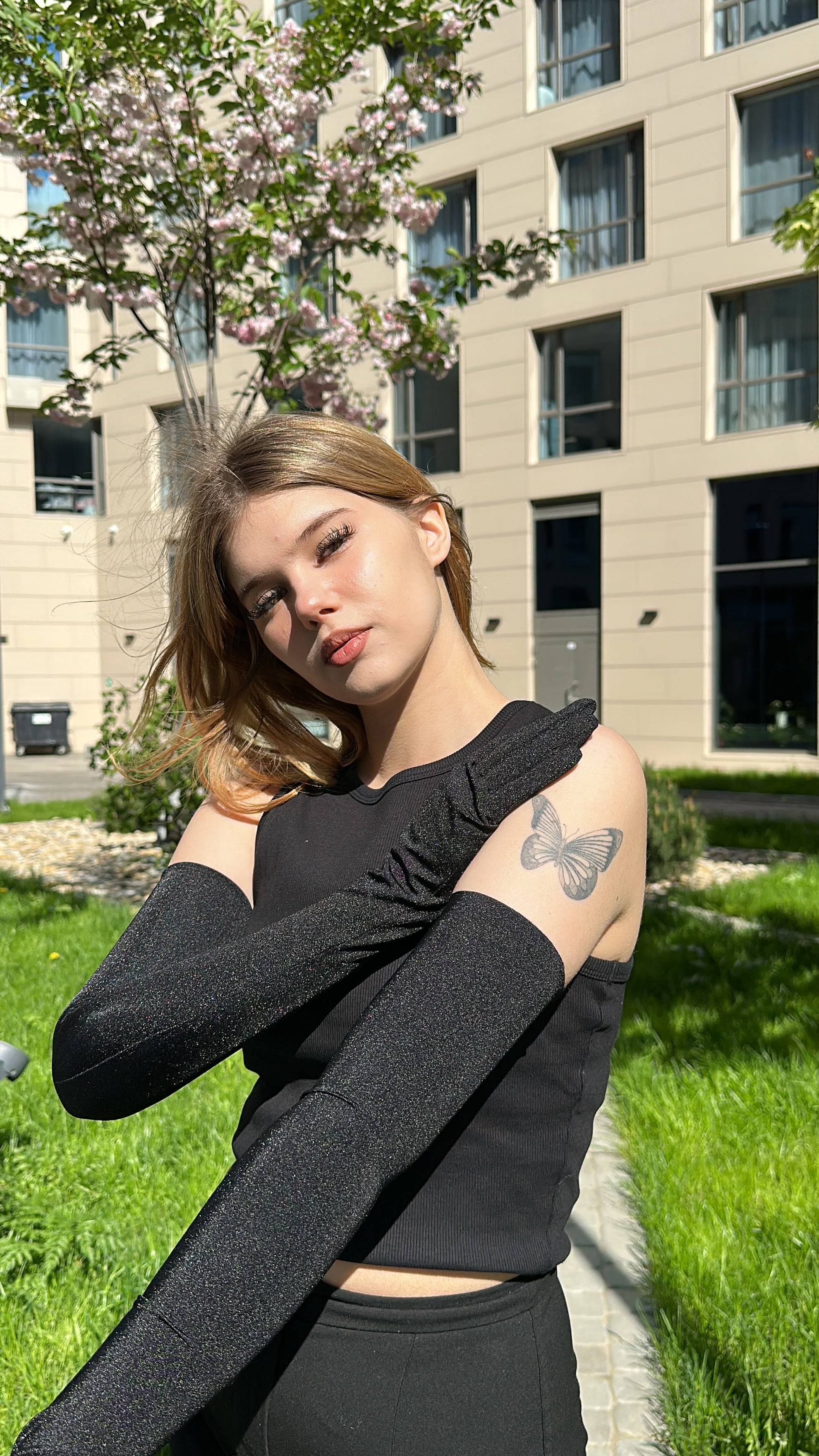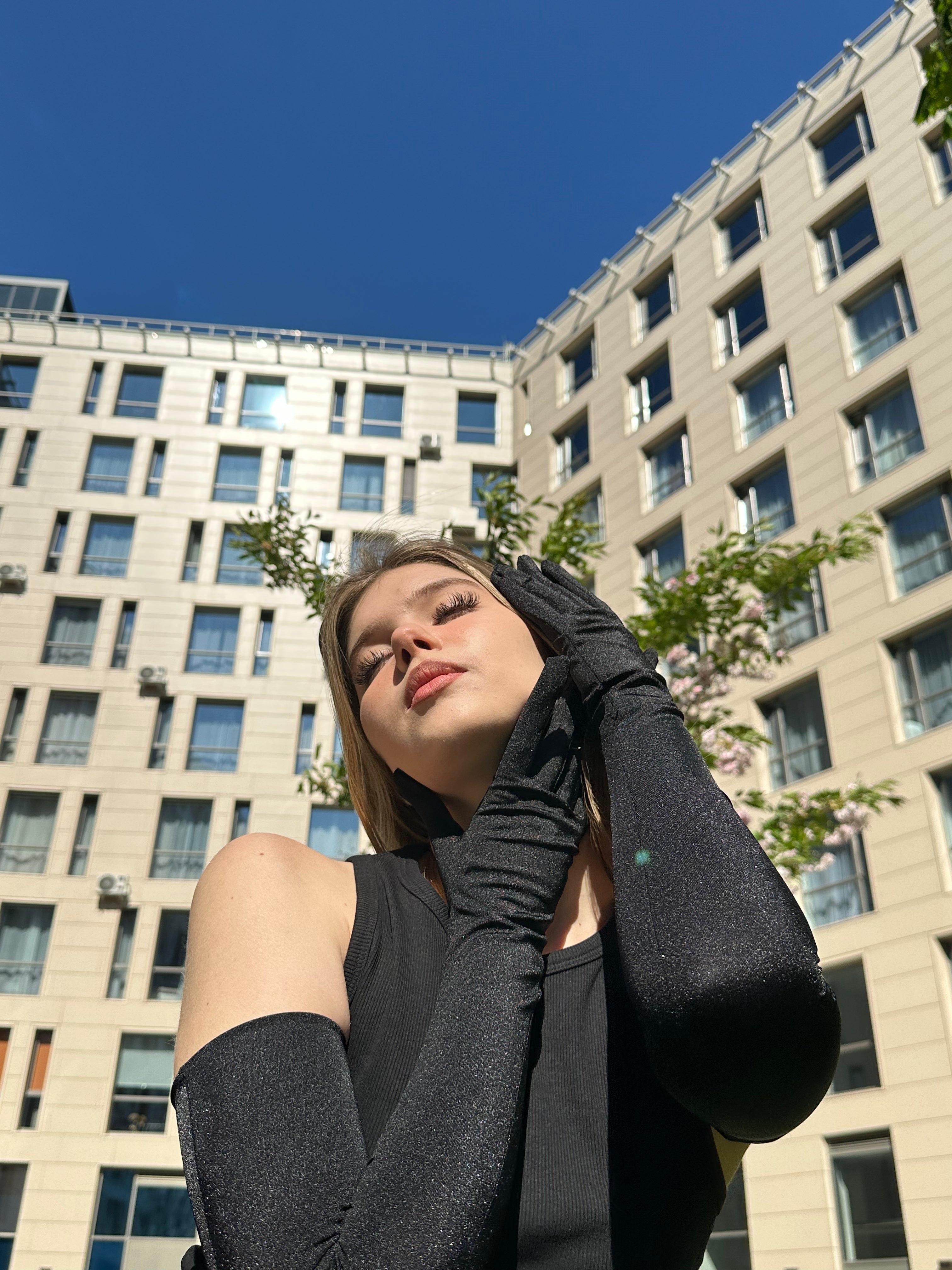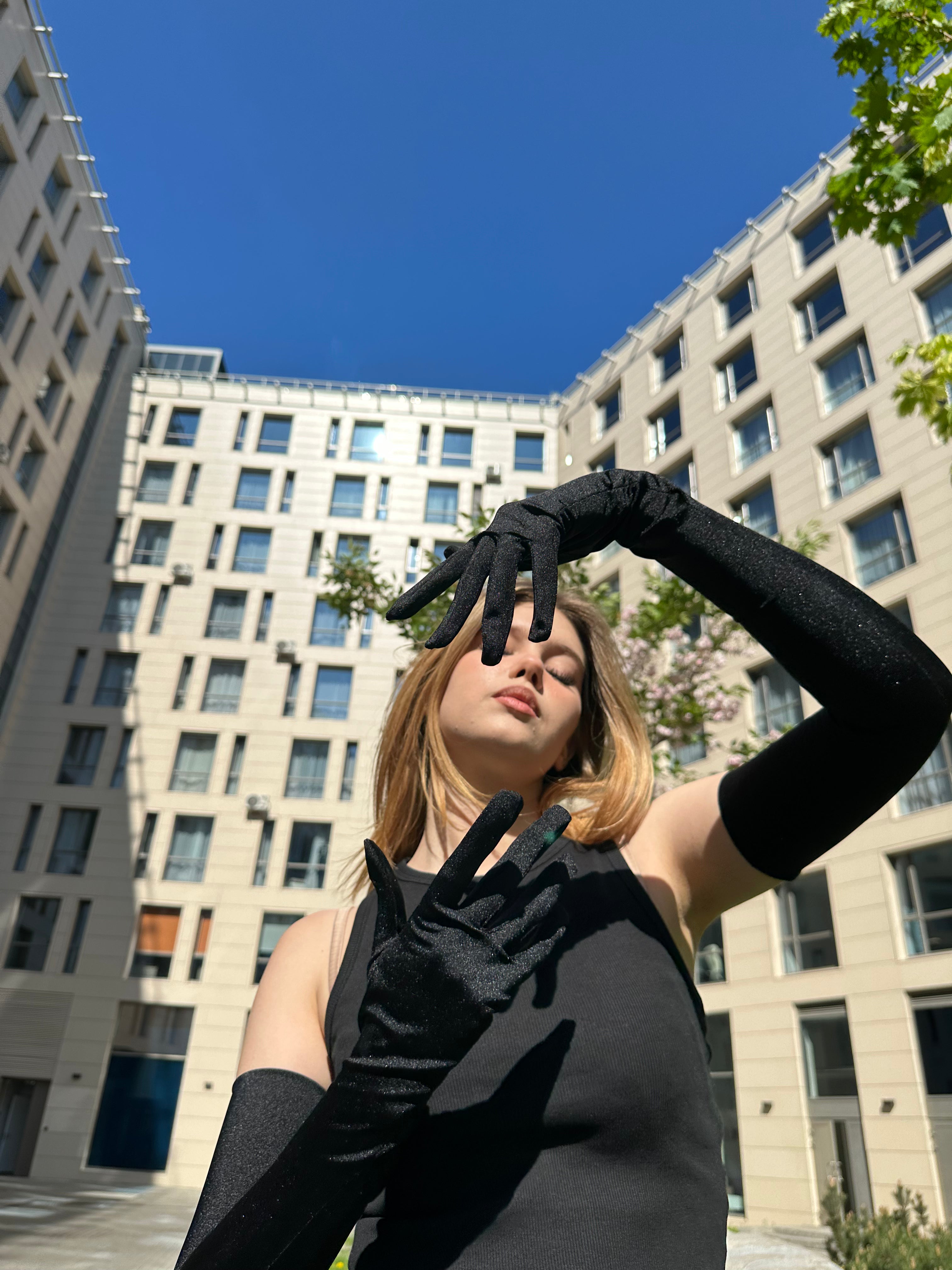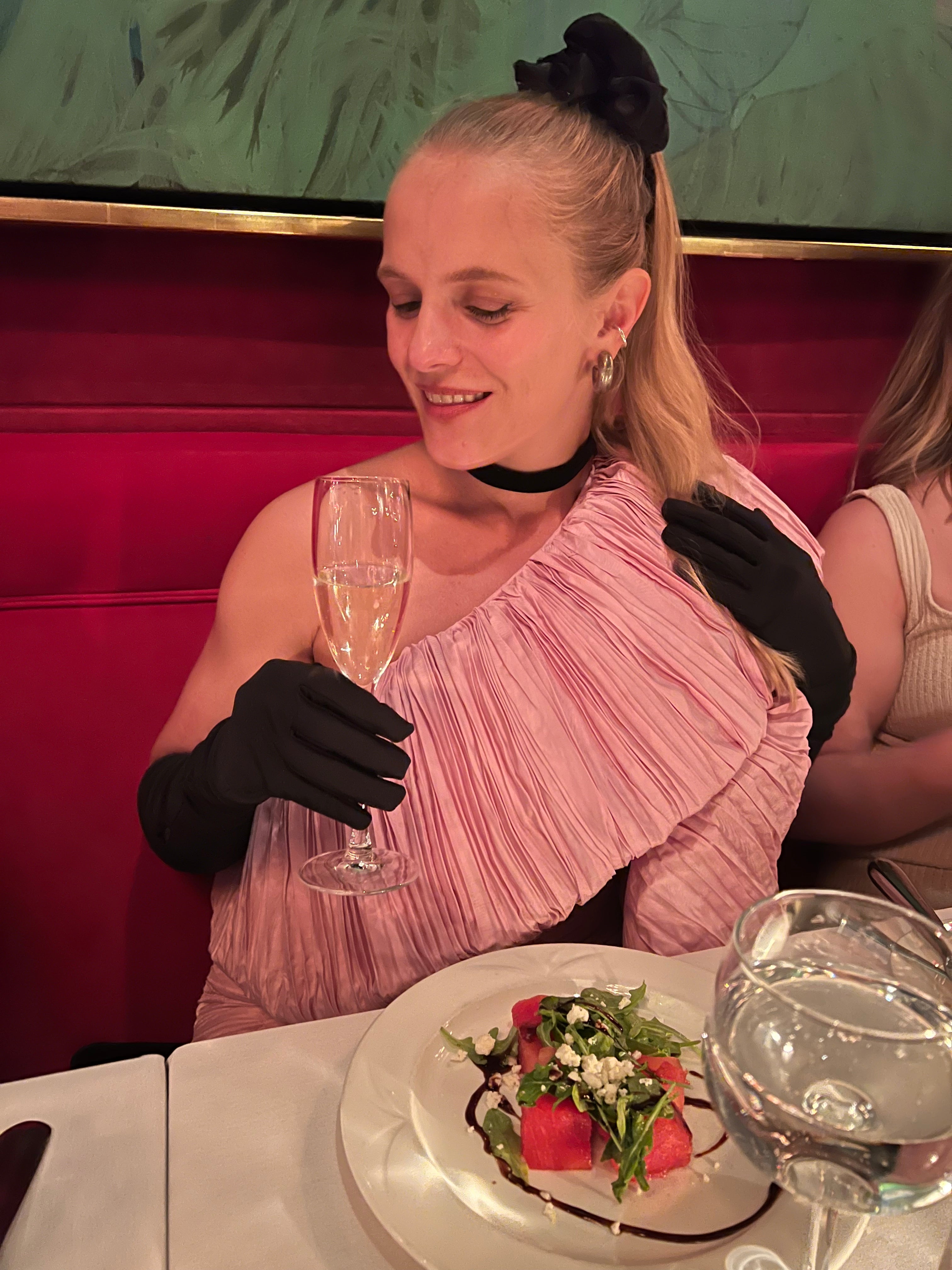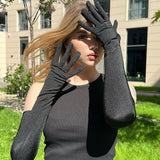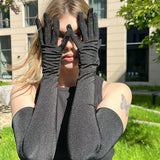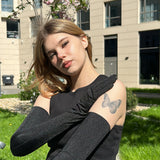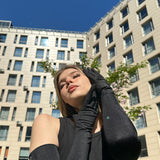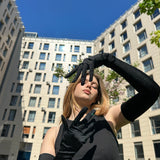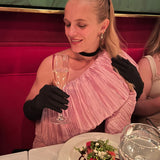 Long Opera Gloves in Black
Description

Care

Shipping & Return
NEW Drop 

Indulge in timeless elegance with our long opera black gloves that are a true epitome of style and sophistication.

These gloves are designed to take your personal style to the next level, while adding a touch of chicness to your look.
Crafted meticulously using only the finest quality materials and detailed with the utmost care, these handcrafted gloves are a true work of art.
Our gloves are designed to fit like a second skin, providing a seamless and comfortable fit. The close-fitting cuts on the gloves give it a sleek look that conforms to the natural curves of your arm.
These gloves are versatile and can be worn with a wide range of outfits. Whether you are going for a glamorous evening out or dressing up for an exquisite event, these gloves complement any look.
At a dramatic length that extends way beyond the elbow, these gloves enhance your stature and add a touch of poise and gracefulness. The black color of the gloves offers versatility, allowing you to effortlessly mix and match it with a range of outfits in your closet.
Women's sizes M, L
Corset Care & Handling Guidelines

As each corset is crafted from upcycled vintage tapestry, it requires special care to maintain its beauty and longevity.

To help you handle and care for your one-of-a-kind corset, I've put together some important care instructions:

1. Handle with Care:Due to the delicate nature of the vintage tapestry fabric, it's essential to handle your corset with the utmost care. Avoid pulling or tugging on the fabric forcefully, as it may cause damage.

2. Storage: When not wearing your corset, I recommend storing it in a cool, dry place. You can hang it in your closet using a padded hanger to help preserve its shape, or you can fold it gently and place it in a breathable garment bag.

3. Avoid Direct Sunlight:To prevent color fading and damage, it's important to keep your corset away from direct sunlight or harsh lighting. Extended exposure to sunlight can cause the fabric to deteriorate over time.

4. Spot Hand Washing or Dry Cleaning: If your corset requires cleaning, please do not machine wash it, as this can damage the fabric and the steel boning. Instead, I recommend spot hand washing using a mild detergent and lukewarm water. Gently dab the affected area with a soft cloth and air dry. For more extensive cleaning, I suggest consulting a professional dry cleaner experienced in handling delicate garments.

5. Handle Steel Boning with Care: The corset's steel boning provides structure and support, so it's important to handle it gently. Avoid bending or twisting the boning excessively, as this may weaken its integrity.

Remember, your corset is a unique piece of wearable art, and with proper care, it will continue to captivate for years to come. If you have any questions or need further assistance regarding the care of the corset, please don't hesitate to reach out to me at ani@stashe.info.
Shipping cost is based on weight. Just add products to your cart and use the Shipping Calculator to see the shipping price.
We want you to be 100% satisfied with your purchase. Items can be returned or exchanged within 30 days of delivery.
---
FREE US Shipping from $118
Long Opera Gloves in Black