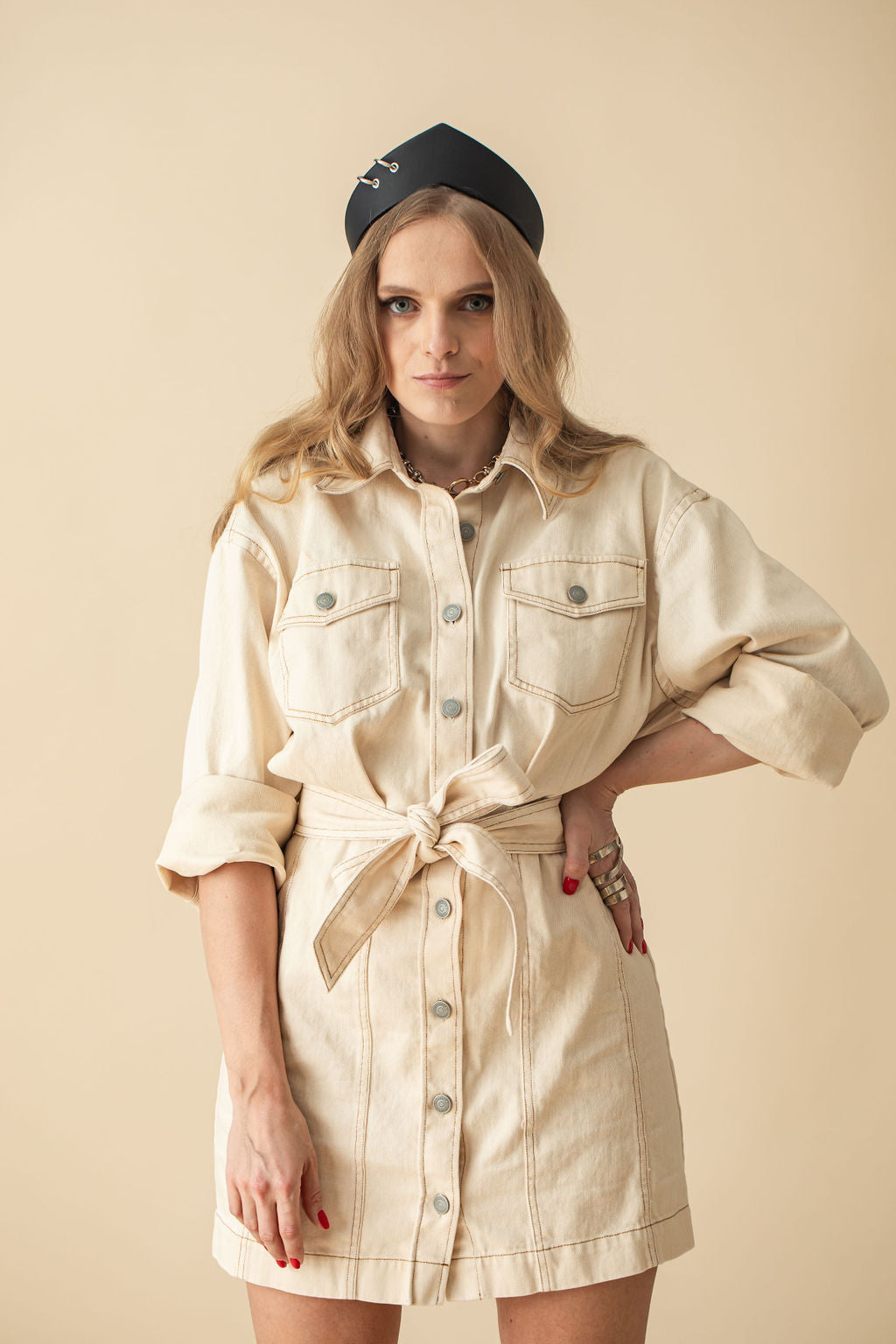 Our Story
Hi, my name is Anastasia and I am the founder of STASHE.
STASHE is a female-powered fashion brand empowering everyone to express their unique style and values with confidence.
I started the small fashion brand from the vintage tapestry collection. Our corsets are crafted from upcycled vintage tapestries that were used as wall hangings back in 1960s - 1970s. They were a very popular home decor in Europe during those times.
When I was a kid my family used to have many vintage decor pieces at home, including these tapestries. I remember looking above at the "Red Riding Hood" tapestry hanging on the wall of my room and dreaming about fairy tales.
These days tapestries are being replaced by pictures or art for dexoratio purposes. These vintage textiles are mostly sitting somewhere in storages or being wasted.
Once we are able to find a good quality tapestry, we upcycle it to give it a second life as part of our corsets, belts, and jackets. We can't find two identical tapestries that makes each of our garments one of a kind piece.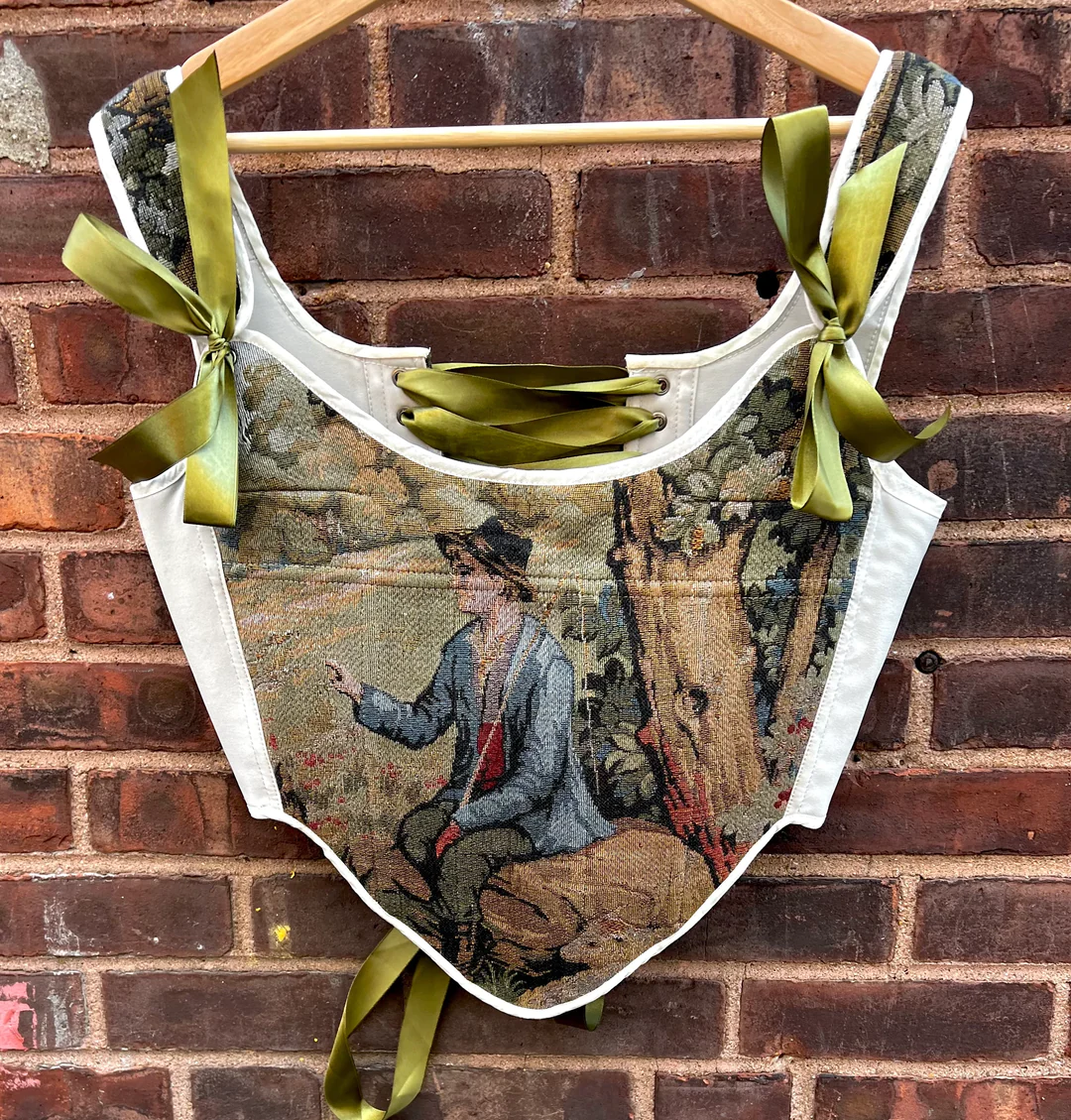 Sustainability
Stashe is a slow fashion brand focused on supporting and promoting small independent artisans that produce handmade clothing and accessories. We care about fabrics and materials that are used to produced our garments.
We use upcycled vintage tapestries to create our corset tops, corset belts, and jackets.
The tapestries are purchased from the auctions or from individuals all across Europe.
For our Koko headband collection we use high quality eco-leather that will last for many seasons; our gloves collection is produced from organic materails (tulle).
At Stashe, we carry timeless one-of-a-kind garmnets that are carefully designed and delicately produced. Thank you for joining the future of sustainable fashion with Stashe!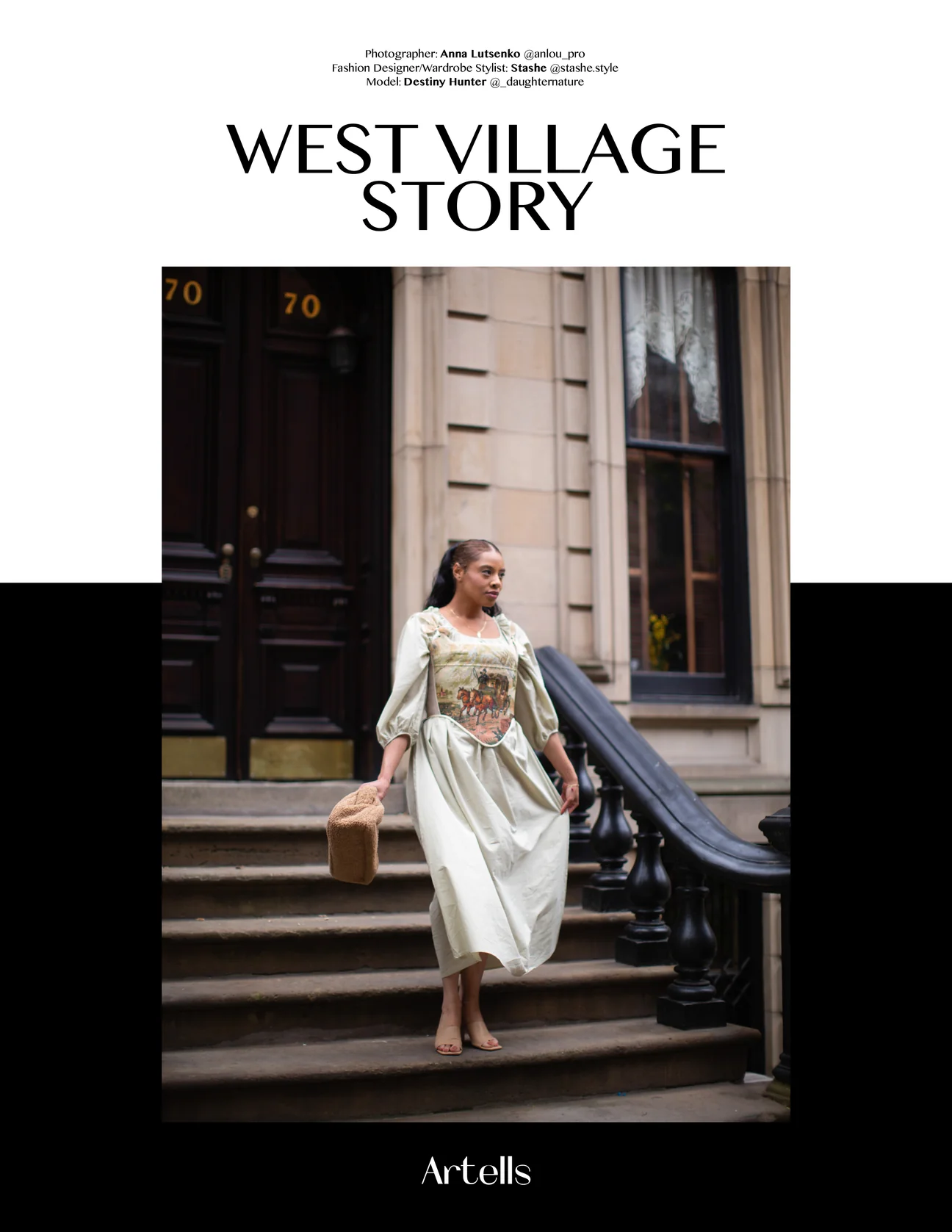 June 2022
Stashe in Press
West Village story is a journey through New York City's most famous bohemian neighborhood with our main character.
She is the free-spirited, beautiful woman who styles her favorite upcycled vintage tapestry corset tops with her everyday wardrobe and hits West village on her way to work, school, and brunch party with her friends.
Like Carrie Bradshaw she finds all that life offers in this little section of New York City while expressing her own personality through her style. She's made her choices towards sustainable and slow fashion by supporting small independent designers and proudly wears corsets tops handcrafted from upcycled textiles.